In early 1998, our paper published an advertisement of an invention made by Dr Usaty, a practicing urologist from Anapa (the Krasnodar region, Russia), which read along the following lines: "Reliable erection devices to the men in need", "100% guarantee of resumed sexual activity", "An original invention from the first hands". Since the release of those promising announcements, our office has been literally bombarded with letters and phone calls asking for comments. We referred these questions to Oleg L. Tiktinsky, a professor at the Urology and Andrology Department of the Saint Petersburg Academy of Continuing Medical Education, an academician of the International Academy of Information Processing and of the Petrovsk Academy of Science.
He had reviewed Dr Usaty's monograph "Improvement of sexual function in patients with heart disease" (112 p., 1997), which provides a detailed description of the advertised erection device.
I would like first to share my opinion about the book. It is written in plain, clear language, is well-illustrated and covers almost every issue of how to achieve sexual recovery in cardiovascular patients by means of the new penile rigidity device. Importantly, the book deals with the problem that has not yet been conclusively solved in theoretical and practical sexual medicine. It will certainly be of interest for urologists, andrologists, sexologists, physical therapists, health resort workers and endocrinilogists.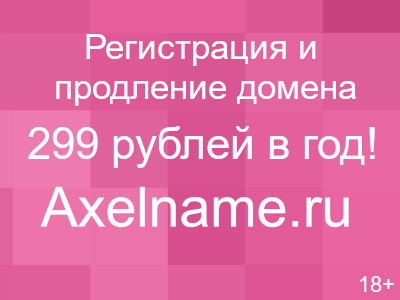 As far as the invention itself is concerned, it would be fair to say that it is a successful constructive solution, especially the last modification, which is free from the typical disadvantages of previously used erection devices. A sexual intercourse attempted with the help of Dr Usaty's erector is physiological and, therefore, natural.
To provide a better picture of Dr Usaty's erector I will quote some lines from the clinical protocol written while the author was preparing the documents for submission of his brainchild to the State Committee for Research and Development:
Erectors are adjusted individually to consider the size and anatomical variations of the patient's penis;
Erectors do not slip off or turn on flaccid or moist penises, as well as during and after erection;
Tight fixation of an erector on the penis allows for adjusting indivudual erectors to the length of the erected penis (an important consideration);
When a carefully matched erector is put on the penis, erection occurs almost instantly;
As the penis engorges, the erector becomes completely invisible;
The erector is easy to use, does not cause discomfort, improves the man's sexual confidence and boosts his morale.
The erector can be used for an intercourse in any known sexual position and effectively stimulates the female sexual perception;
The erector simplifies condom usage and improves its effectiveness in birth control and prevention of sexually transmitted diseases including HIV/AIDS;
The erector can be used in every age group.
I know that Dr Usaty has long been working on his creation - ever since his student years at the Kiev Medical School in 1970-s.
He has now announced openly and confidently of a viable opportunity for a man to quickly restore his sexual function and to achieve harmonious sexual relationship.
He recommends the erector to the patients who are anxious about their first sexual experience, to those who have abstained for a considerable time, who are recovering from debilitating diseases, such as myocardial infarction, who have been unsuccessfully treated for sexual dysfunction by other means, whose sexual dysfunction is age-related or associated with spinal trauma, and in other prognostically unfavorable cases.
As a matter of fact, Dr Usaty's erector is not a useless acquisition for a healthy man either.
Those who keep it will never experience any problems in their intimate life, because, no matter what, they will always be ready to break sexual records.
Their vital function will no longer depend on their mood or any other unwelcome circumstance.
To purchase an erector, I would recommend to go directly to its inventor, straight to Anapa, to the Urological Unit of the health resort "Lastochka" (which translates into English as a cheery "Swallow").
(Phone number: +7 861 33 33 039 or +7 861 33 33 176; Pionersky prospekt, 24, Anapa, Russia).
However, the erector can also be ordered by mail, after filling out the special form composed by its author.
For the record, the health center placed on Pionersky prospekt, 24 incorporates two health resorts: "Ural" and "Lastochka".
Without a shade of exaggeration, this is an oasis of European-quality service on the shore of the Black Sea.
The guests will enjoy wonderful rooms, all-you-can-eat board, closed and open swimming pools, saunas, bars and restaurants.
The rooms are air-conditioned and have comfortably tinted windows.
The curative effect is based on the natural healing factors, such as climate, mineral waters, or mud.
Modern medical equipment is present as well.
This is the information for those who plan a trip to the sea to breathe some fresh air and to improve their intimate sphere.